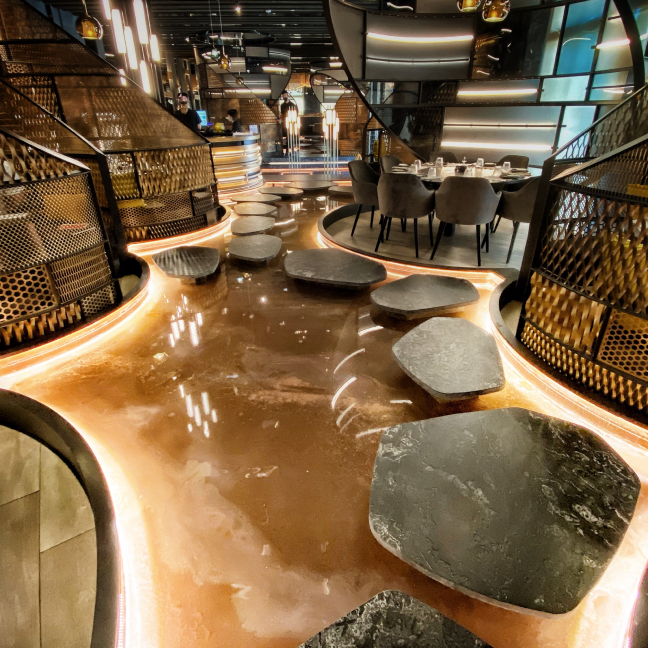 Dega Art
Resin for floor and vertical coating created with mixed techniques, with the insertion of decorative elements. Dega Art guarantees maximum freedom of expression and creativity, a wide range of colours, glossy, matt and satin finishes.
Average thickness is 2-3 cm, offers very high resistance to pedestrian traffic and is easy to clean.
Areas of application: residential, showroom, shops, offices and furnishing.
Installation instructions
On a properly cleaned surface apply Dega Primer for anchoring.
Level the surface with Dega Stucco, using a spatula to apply, decorate with mixed techniques using colours or decor powders.
It is possible to use Kristal Stucco for the finishing touches and for a final thin level.
Complete by applying a transparent protective finish, thin-film or thick lining.