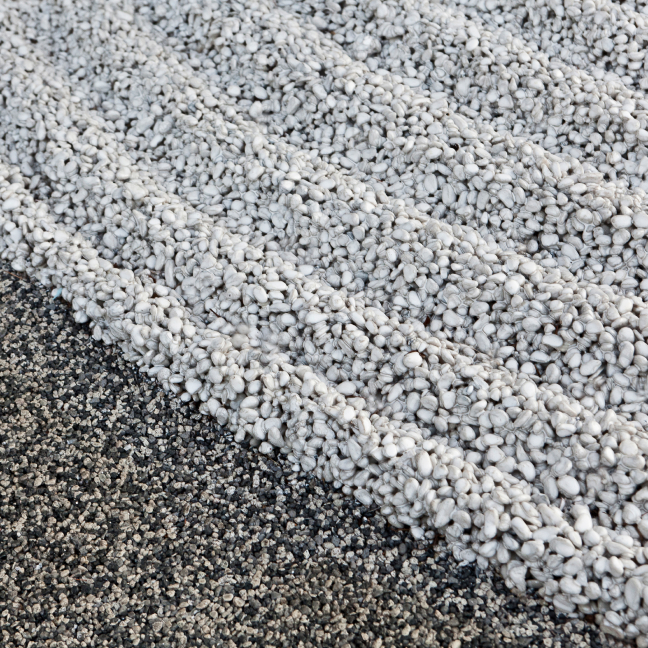 Dega Carpet
Resin for outdoor flooring, based on resin binders mixed with sands and natural aggregates, to create eco-friendly carpeting. Medium thickness of the carpet, 1-2 cm.
High aesthetic performance, natural effect,
Dega Carpet is non-slip, draining,
frost and weather resistant, does not pollute underground soucers.
Areas of application: pedestrian paths, cycle lanes, sidewalks for parks and public premises.
Installation instructions
On a suitably prepared substrate, apply Dega Stabil as a hardener. Mix the aggregates with Poliepo® Carpet using mixers or cement mixers; roll out Dega Carpet using shafts and trowels. If necessary, apply a protective finish of Dega Alfa.
Sand and other inerts can be supplied by Gobbetto, alternatively local soils of various size may be used.