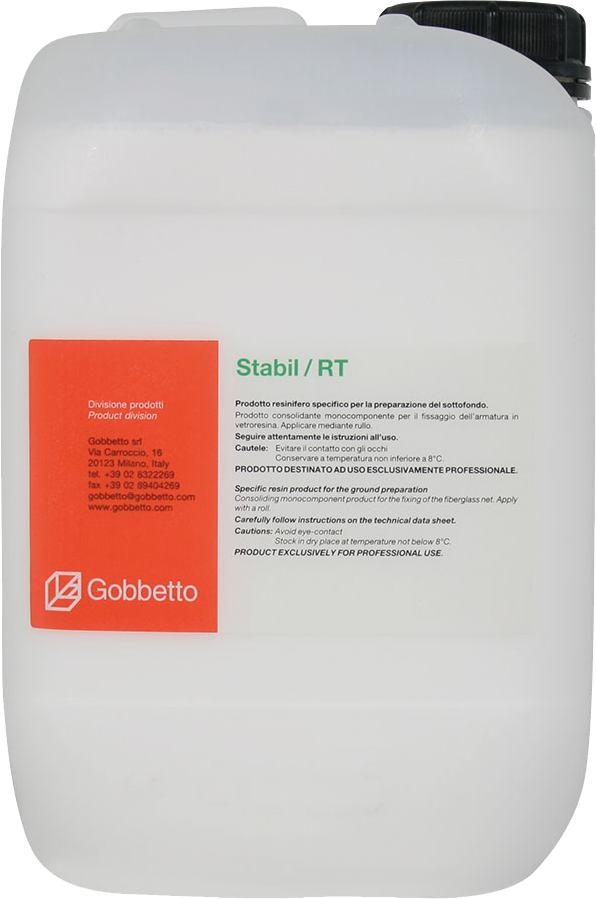 Stabil-RT
Anchoring resin for net bonding
Description
Professional product for resin floors. Stabil-RT is a one-component consolidator for fixing fibreglass nets, to reinforce and strengthen damaged surfaces. Stabil-RT is suitable for the Dega and Monosint® line floors.
Use
Roll out the net rolls on previously cleaned surfaces, impregnate with Stabil-RT using a roller.
Quantity
Quantity is closely linked to absorbtion of substrate. Roughly 0.500 – 0.700 kg/mq. 1 kg, 5 kg and 25 kg size packs.