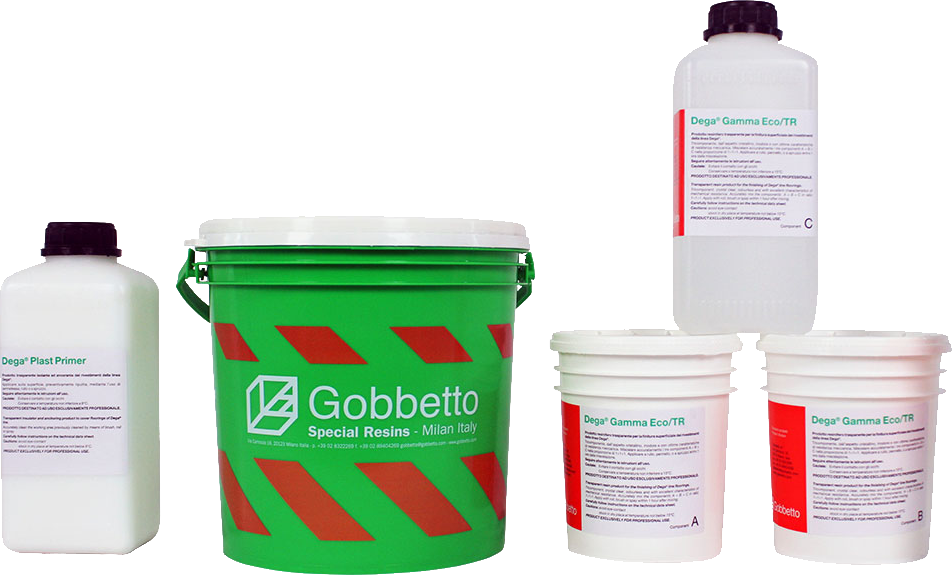 Kit Spatolato
Micro-cement effect spatulates
Description
Kit Spatolato is designed to quickly resin small surfaces and achieve spatulate effect, stone and cement, matt or satin,semi-gloss film finish. The "DIT" kit includes Dega Primer, Dega Stucco, matt or gloss Dega Brek. A choice coloring can be added.
Use
Suitable on cement, plaster, tiles, wood, plasterboard. Apply Dega Primer usin roller or brush; using a spatula lay Dega Stucco; proceed with any coloring; finish with one-component Dega Brek using a roller.
Quantity
Quantity varies according to surface to cover. The complete kit covers about 3/4 mq. The kit includes 1 lt Dega Primer, 6 kg Dega Stucco, 1 kg Dega Brek and 200 gr of any chosen color.
Base colours
All universal and acrylic colors can be used.