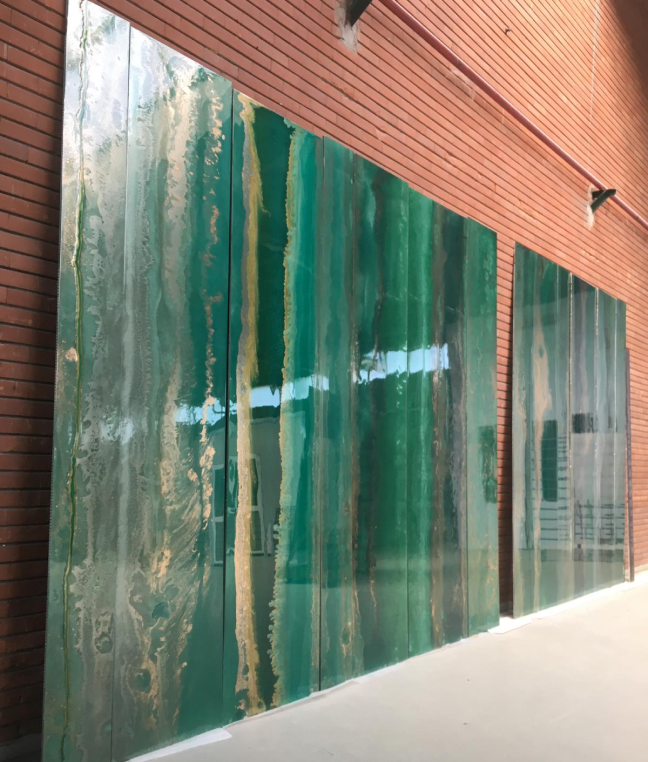 Floating Resin Panels
Creative, artistic, lightweight and custom, Gobbetto Floating Resin Panels are perfectly adaptable to all surfaces and thanks to their flexibility meet any design requirement, both for residential and contractor space. Can be decorated and made to measure in all available finishes, Dega Art and Dega Spatolato are ultralight, waterproof , only 4/5 mm thick.
Panels are directly resinable at our factory, facilitating time and execution. Applying our panels on surfaces is fast and easy: within hours, using specific glues these panels can be installed, giving new life to a completely renovated space.
Installation instructions
Panels are applied with silicone or with mounting profiles.
Technical data
Thickness: 4/5 mm
Weight: 4/5 kg/mq
Size: 1500mm x 3000mm, can be customized
Hardness: 70/78 shore (24 h – 7 ds)
Operating temp: -20°C – 60°C
Compressive strength: 80 N/mmq (ASTM D 965)
Impact-test: 15 -23 KJ/mq (ISO 179)