High technology content resins.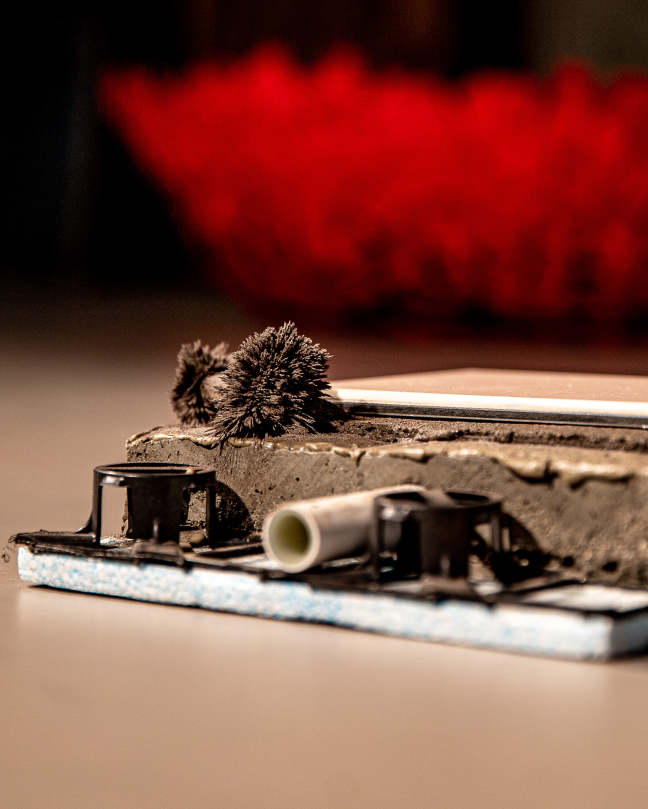 Gobbetto Dega Energy®
The first patented, energy-saving magnetic resin. Gobbetto Dega Energy® is a paste product, non-toxic, solvent-free, bi- component; enriched with pigments, fibrous and metallic charges, radioactive-waste free.
Suitable for floor and vertical coating, it improves thermal conduction and can provide a good insulation barrier from magnetic waves. Applied to floors with radiant panels, it improves thermal efficiency and heat diffusion.
For interiors, Gobbetto Dega Energy® allows magnetic fixing of home decor and furnishing items, using special magnets, thus avoiding holes for nails or dowels and maintaining the integrity of the surface.
Installation instructions
Apply a coat of Dega Primer on the surface to treat.
Then,using a spatula proceed to lay a millimetric coat of Gobbetto Dega Energy®.
The following day, when the applied layer is dry, proceed with a further leveling.
This product can be pigmented with coloring paste and decorations.