60 Years of Gobbetto
Resins at the service of Architecture and Art
An Italian company firmly worldwide oriented, Gobbetto produces the best patent resins, the result of over 60 years of continuous research and technological innovation. In search of solutions at the service of Architecture and Interiors, Design and Art, Gobbetto creates resin floors and customized surfaces capable of multiple interpretations in a variety of expressive languages. Established in the '60s, the brilliant intuition of Giancarlo Gobbetto led the company to quickly expand, first conquering the industrial field with the Monosint® line,
then residential and contractor lines, expanding the boundaries of resin application, while interacting with architects, designers, artists who acknowledge and exploit its ductility and plasticity.
In the '80s, Gobbetto expanded its world wide product lines, adding Dega Spatolato, Dega Energy, Dega Art and developped important interpretations of its historical resins. The DEGA line was born, in a multiplicity of offers, implementing many other application fields and accelerating the right of entry of resins amongst the materials frequently used by all great designers.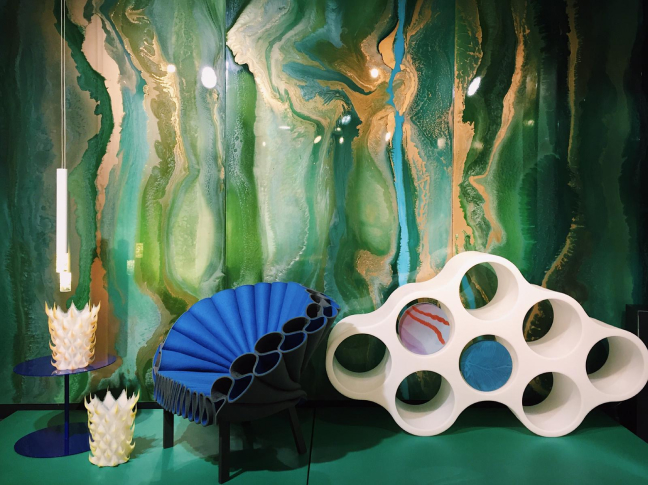 Flagship Store Gobbetto
Meeting point for architects, designers, artists and the public, Gobbetto Flagship Store, via Carroccio 16 is located in the center of Milan, the capital of design. The exhibition area communicates the wide range of Gobbetto resins and their infinite possibilities. Research, technology and variety are here expressed through new performances of the resins of our collection on display. Flagship Store Gobbetto is the complete portrait of our contemporary, ductile and constantly evolving concept of matter, a showcase offering custom-made solutions for professional and private customers, with design consultancy and networking services with the best installers, certified by the company.
Patent
Since its foundation, Gobbetto has protected its inventions and its work with patents. A choice that guarantees usefulness and originality of our products, the result of constant innovation and research.
In the '50s resins was used in the construction of boats and aircraft. The encounter between Giancarlo Gobbetto and a marine chemist, gave birth to the original idea to expand the use of resins to the construction industry. Research and experiment lead to developing Monosint, a monolithic product, covered by a patent, which immedialty found wide application in the food and pharmaceutical sectors for large floor coating surfaces.
In the '80s, Gobbetto extends its boundaries from industrial to residential and contractor lines, creating new products including the Dega line, providing spatulate effects, customized with different finishes and artistic decorations. Constant experiment leads to obtain photosensitive resins, changing color and shape, elastic to cover any object, removable and reusable, non-toxic, thermo-hardening and magnetic.
The step into the art world begins here, with important collaborations with artists such as Gaetano Pesce, Mimmo Paladino, Bob Krieger, Ranan Lurie and others, who trust Gobbetto resins with the interpretation of their creativity.