The new materials produced by Gobbetto based on modified resins, have now been discovered and used for pedestrian areas, sidewalks, cycle paths and outdoor floors.
They are outdoor ecological carpets, non-slip and frost-resistant also available in a draining version.
The alchemy performed by the Milan –based industry, Gobbetto, on resin materials has produced a differentiated repertoire of mixtures for resin coatings and floors, which from the almost exclusive industrial usage of a few years ago, have now been successfully directed towards residential, exhibition and commercial areas.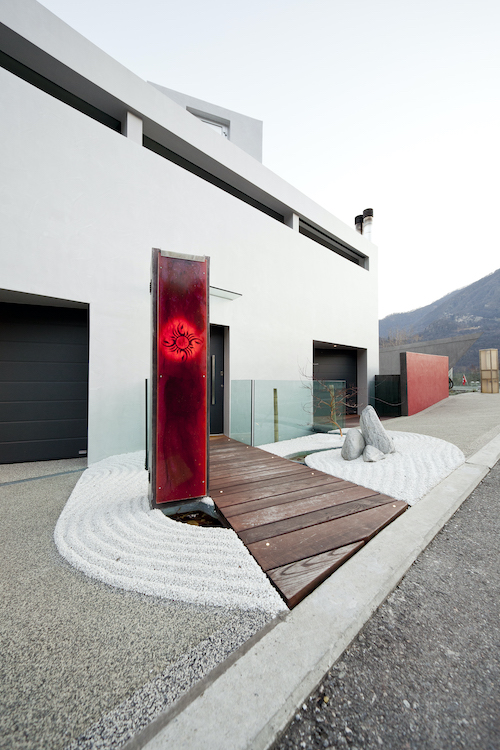 Gobbetto's 60 years of experience in the formulation of spread-applied materials has led to about twenty single-piece surfaces based on heat-hardening or modified resins which are laid on site, seamless, continuous surfaces that can also cover old floors and offer different surfaces effects: transparent, glossy, matte colors in which other materials, such as stones, shells, silvers of metals, glass, etc. can also be inserted. Not just for indoor uses, the interesting proposals of Gobbetto now also concern outdoor areas, and include urban paths, driveways and sidewalks. The new formula developed, called Dega Carpet, is a modified, resin- based, one-component product which is bound with additives mixed with local grain-sizes of sands. Pigmented carpets are obtained, featuring a natural appearance and integrated into the environmental context, with anti-slip and frost-resistant requirements (two and three centimeters thick). They are laid on a concrete rough or asphalt after the application of the 'special Dega Primer. Laboratory tests show that the new product behaves as inert materials, prevents pollution, and has components which are non-reversible in water and other substances. Respectful of the environment, therefore, it does define itself as an ecological outdoor floor.