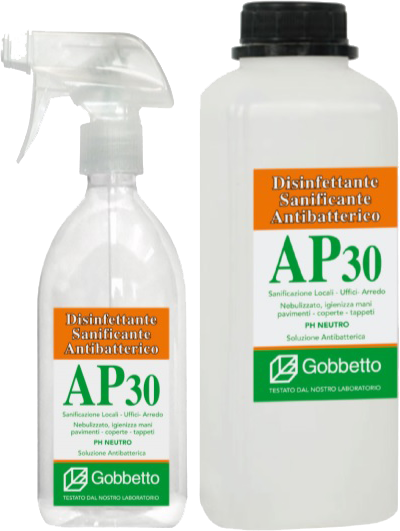 AP/30
Universal disinfectant for surfaces
Description
AP 30 is a hydroalcoholic, antibacterial, disinfectant, sanitizing solution. Designed to sanitize resin floors, coatings and other surfaces. Nebulized with a sprayer is ideal for sanitizing items and also textiles.
Use
Clean the floor with detergent and proceed to sanitize using AP/30. Can be nebulized.
Quantity
Strictly connected to type of operation. Available in 1lt, 5lt, 10lt size pack.