Originality and easy installation in resin floors produced by Gobbetto
Inserts of various materials, colored stones and leaves, decorations, cloudy effects, mother-of-pearl, metallic, compositions of different colors, glossy, matte, satin finishes. Almost everything is possible with Dega Art, resin coating for floors, walls and different surfaces produced by Gobbetto. An extremely versatile material with wide application possibilities, which leaves designers the freedom to create modern and original solutions for flooring in showrooms, commercial spaces, offices and homes.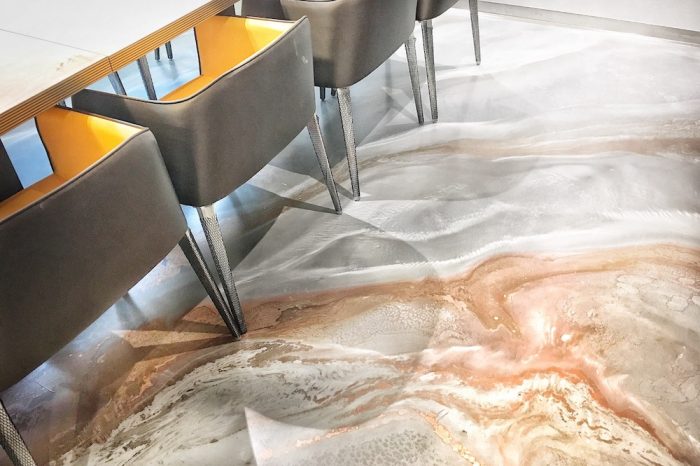 Dega Art resins allow to obtain monolithic surfaces without joints with an average thickness of 2-3 millimeters and can be applied by hand with the aid of traditional tools such as spatulas, brushes, sprays and rollers to obtain particular effects – spatolato, cloudy – as well as allowing the inclusion of materials and objects of various kinds and the creation of images and drawings. Available in different colors, with glossy, matte and satin finish, they have good foot traffic resistance, and are easy to clean. Ideal for use in renovations, because they allow existing surfaces to be clad without demolition, easy installation methods, so much so that simple "do-it-yourself" kits are available, which can also be purchased in our online shop. The Dega Art line is divided into several products: Dega Primer, transparent one- component, for the protection of infiltrations and humidity, with particular properties of penetration and consolidation of the surfaces to be treated; Dega Stucco, one-component, solvent- free, obtained by mixing polymers with siliceous quartz, to be used in general smoothing, even in vertical layering applications, usable on concrete, plaster,wood, linoleum, ceramic, stoneware; Dega Gamma Eco TR, a transparent, crystalline, odorless resin product for the transparent protection of spatolato, cloudy and decorated coatings line; as an alternative, Dega Brek, a modified synthetic one-component resin, transparent, odorless and solvent-free, with excellent scratching resistance, for the protection and coating of surfaces. The Dega line is the result of a solid company experience, which began in Milan in the 1960s with the production of synthetic resins for floor, wall and surface coverings in the industrial sector and which has expanded its range of action to civil architecture sector and more recently to outdoor solutions, supported by an incessant experimentation and development of innovative materials with high performance characteristics. Gobbetto products are composed of modified thermosetting resins and additives that act as binders, with antibacterial, anti-polluting and free-solvent characteristics, impermeability, unassailable by acids, resistance to thermal shocks, and abrasion.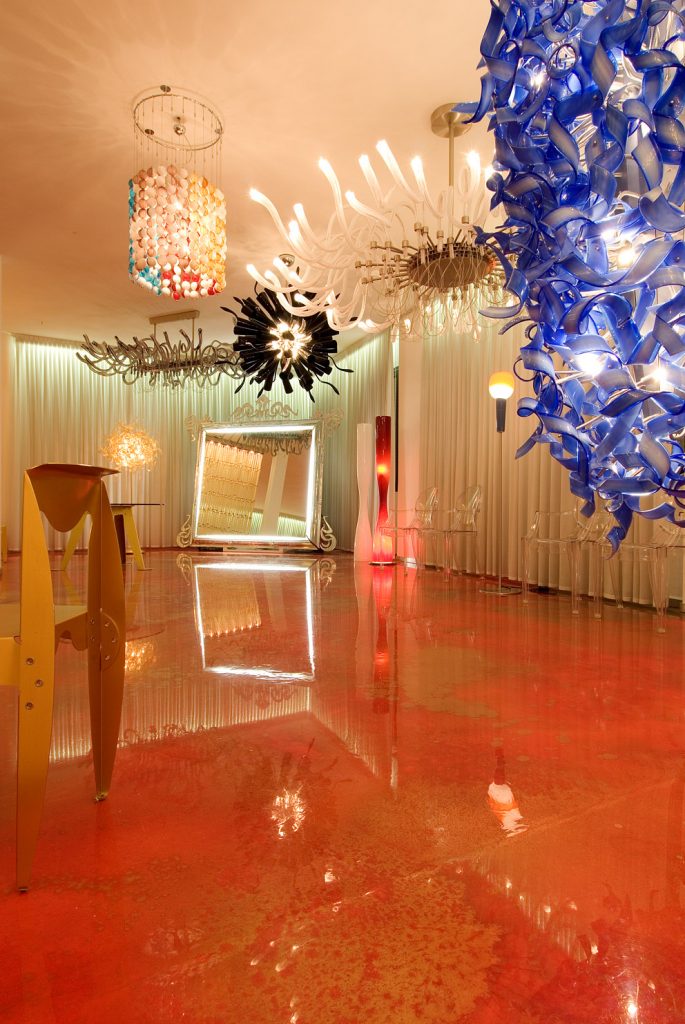 Information about the company and the characteristics of the wide range of Gobbetto products – which includes among others the industrial resin floors Monosint, Dega Carpet ecological outdoor resin floors for walkways, cycle paths, sidewalks, as well as a line of objects and accessories – are available to the public and professionals on our website and on our social media.