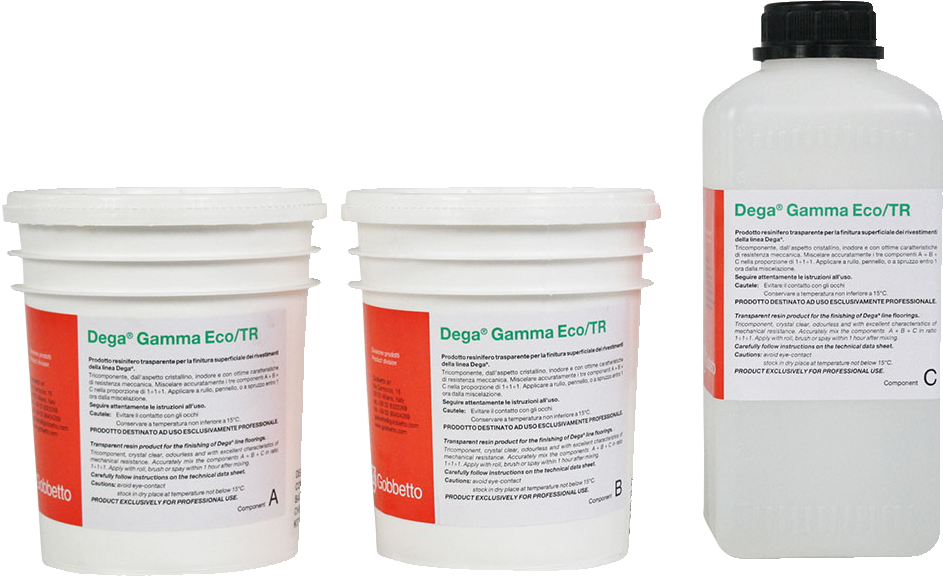 Dega Gamma Eco/TR
Semi-gloss transparent finish
Description
Dega Gamma Eco/TR is a three-component transparent finish for protection of Dega line coatings, for spatulated and decorated items. A crystalline resin product, odorless and with excellent mechanical resistance. Suitable for finishes to residential, public and private space surfaces.
Use
Mix carefully the three components A + B + C with mixing ratio by weight equal to 1 part of A, 1 part of B and 1 part of C ( e.g. 1 kg component A, 1 kg component B, after mixing the first two, drip-pour 1 kg component C ). Apply by roller, brush or spray. Apply 2 coats and protect with Floor Plus to obtain a better result.
Quantity
Yeld is closely linked to surface properties. Average quantity 0.250 kg/mq. Available in 2kg, 4kg, 15kg size packs.