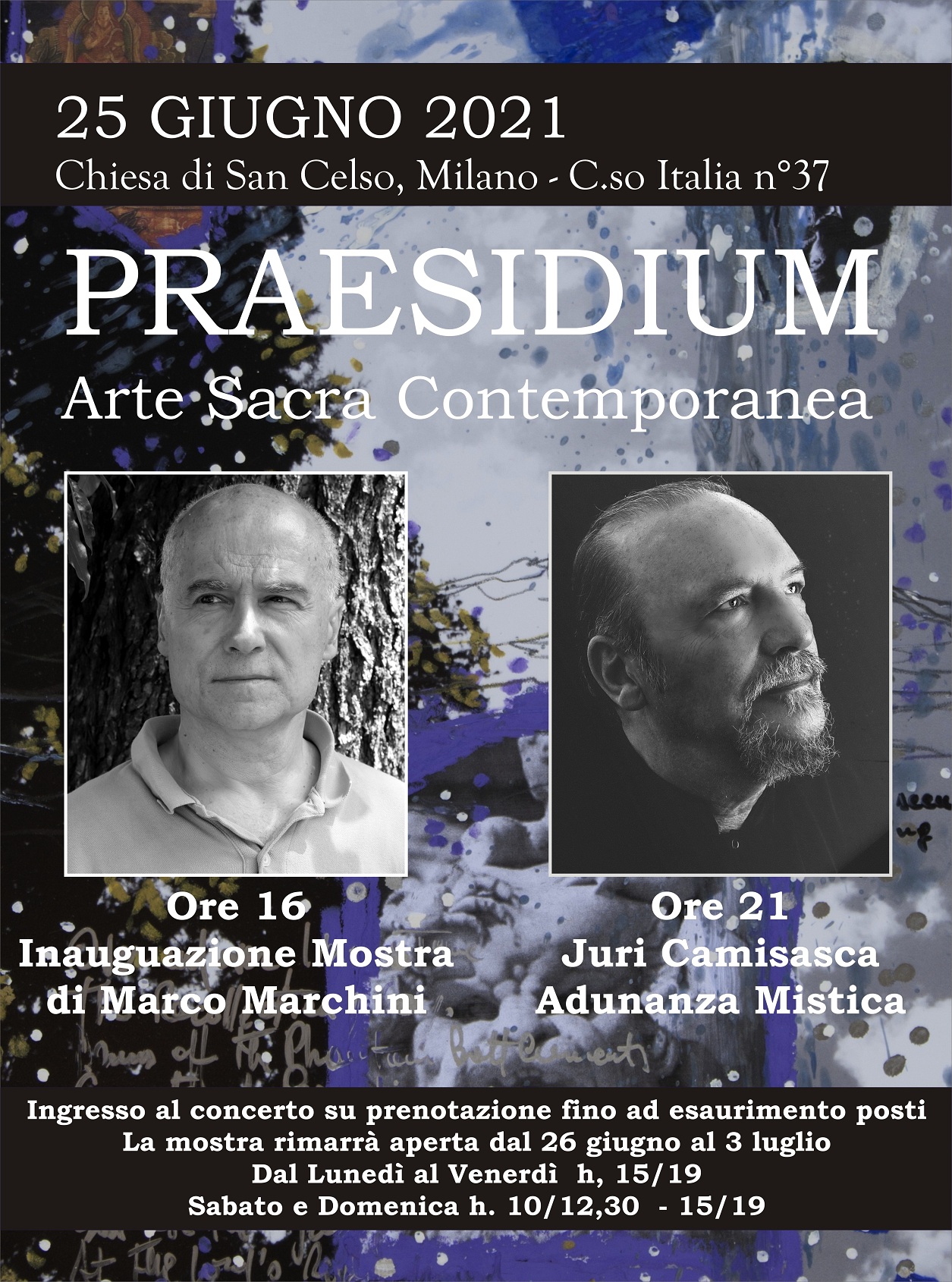 GOBBETTO SPONSOR OF THE "PRAESIDIUM" EXHIBITION OF CONTEMPORARY SACRED ART BY MARCO MARCHINI
Gobbetto is pleased to invite you to Marco Marchini's exhibition which will be inaugurated on 25th  June 2021. The artist will present his works by choosing resin as the material of choice for his works.
Spiritual research in notes and colors. A "Presidium" to keep alive and alert the sense of the Sacred, the voice of the Absolute.
This is the sense of the project that sees the musician Juri Camisasca and the painter Marco Marchini as protagonists.
Together they will give life to an unprecedented performance of music and artistic exhibition in the Church of San Celso in Milan.
Where: Church of San Celso – Corso Italia 37 – Milan
When: From 25th of June to 3rd of July 2021
Inauguration on June 25th at 4.30 pm, followed by the concert by Juri Camisasca at 9.00 pm